Complete Mortgage Broker Service
"I love what I do, because for years I have been able to help my clients live a better life.  I make it my personal mission to get them their dream home or simply reduce their monthly debts."
– Michelle, Mortgage Broker Since 2008
Why Work with Michelle?
Proud partner and owner of LendingMax
Experienced with 8 years of successful mortgage approvals
Exclusive access to Credit Unions
Kelowna born and raised
Very familiar with the area, in working with freehold and native land
Special status with Lenders for better rates, rebates & special promotions
Expertise in working with alternative lenders offering outside of the box financing
Knowledgeable in credit counselling for clients looking to improve credit scores
Ongoing service dealing with the lender on behalf of the client even after the mortgage funds.
Learn More about Kelowna Mortgages
Latest News
Stay up to date on what's new with My Kelowna Mortgage Blog.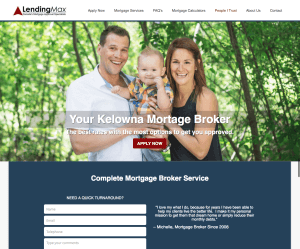 After 8 years, I am so happy to announce my new website!
I recently partnered with GetOn.com to rebuild my website. There are tons…
Read More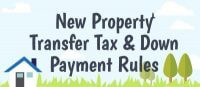 New Property Transfer Tax Rules
Rule #1: New Construction
Property transfer tax for newly constructed homes under $750k is fully exempt if it is registered after…
Read More
Testimonials
Over 8 years experience and hundreds of happy clients.
Candice and I want to thank you so much for all your hard work throughout the whole process of buying our first home. You made the experience much easier and a lot less stressful…
Michelle was so great when my wife and I decided to buy a new home. We loved her "let's get it done attitude". She let us know what we needed to do, gave us…
As this was my first mortgage, I was very nervous about understanding the transaction. You were more than helpful in explaining things to me in terms I could easily understand. Even when you needed…